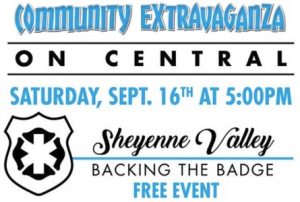 Valley City  (CSi)  Community Extravaganza On Central, "Backing The Badge," is set for Sat Sept 16 in Valley City, starting at 5-p.m.
The event is geared to build a stronger community and recognize civil servants, at the family oriented community event.
There will be music, children's games, free meals, and inflatable games.
The free event is hosted by Sheyenne Valley Backing the Badge.