FARGO, N.D. (AP) — Hundreds of mourners, many of them wearing red shirts, gathered to remember a Fargo woman whose body was found three days after authorities recovered a newborn baby believed to be hers.
The funeral Thursday for 22-year-old Savanah Greywind included Native American songs and prayer and tributes from Spirit Lake Tribal Chairwoman Myra Pearson and Fargo Mayor Tim Mahoney.
Slideshow at Facebook. Like and Share
Photos for CSiNewsNow by Matt Sheppard
Pearson said she couldn't find the words to express what happened, but says it has brought communities together and she believes "something great is going to come out of this." Mahoney said the entire community lost a daughter.
The red shirts are meant to honor Greywind and other indigenous women killed or missing.
A private burial ceremony was planned later Thursday.
Two of Greywind's neighbors are charged with murder and kidnapping.
Previously…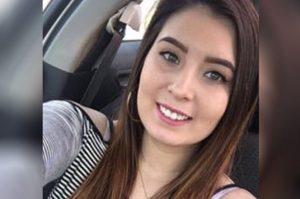 FARGO, N.D. (AP) – Funeral services have been scheduled for a Fargo woman whose body was found in the Red River three days after police recovered a baby believed to be hers.
Boulger Funeral Home says services for 22-year-old Savanna Greywind are set for 10:30 a.m. Thursday at First Assembly Church.
Greywind was eight months pregnant when she disappeared last month. Authorities say she was killed by homicidal violence.
Prosecutors have charged the man and woman who lived in an apartment where the baby was found with conspiracy to commit murder in what they say was a scheme to take Greywind's baby. The two suspects were Greywind's neighbors.