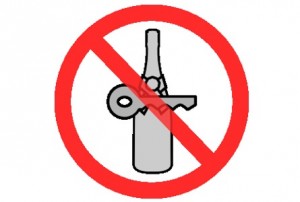 Bismarck  (CSi)  The Drive Sober or Get Pulled Over campaign was held from August 18th through September 4, 2017 and many law enforcement agencies statewide participated.
The  North Dakota Department of Transportation, says the enforcement was set to deter motorists from driving impaired.
A total of 689 citations were attributed to the added enforcement patrols. Of the total citations, 57 were alcohol-related with 49 driving under the influence (DUI) arrests. There were another 52 arrests or citations for other alcohol-related violations such as minor in consumption or open container and 34 drug-related arrests."
Impaired driving is 100 percent preventable and stopping it can prevent tragedies on North Dakota's roads. Over the past five years in North Dakota, more than 300 people have died in an alcohol-related crash.
Funding for additional traffic safety enforcement is provided by federal grant money distributed through the NDDOT. High-visibility enforcement for traffic safety is one element of a collaborative effort to eliminate motor vehicle deaths in North Dakota.
The Jamestown Police Department, Stutsman County Sheriff's Department and many others participated in the campaign.