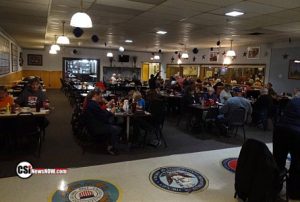 Jamestown  (CSi)  The All Vets Club in Jamestown is hosting the 28th Annual North Dakota Korean and Viet Nam Era  Veterans Reunion honors and commemorates the service and sacrifice  of those veterans who answered the call to duty between 1950 and 1953, and, 1963 to 1975.
Spouses and guests are welcome to attend all programs and the Saturday night banquet.
For more information contact The All Vets Club at 701-952-0893.