Update…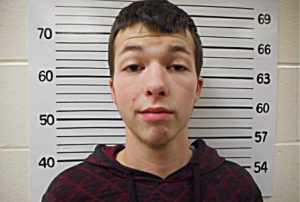 Jamestown  (CSi)  18 year old Jacob Wangrud-Eberhardt of Jamestown made his initial appearance in Southeast District Court in Jamestown on Monday, October 9, 2017
He was charged Friday October 6, 2017, with 3 Class B felonies; delivery of methamphetamine, possession with intent to deliver methamphetamine and marijuana. Wangrud-Eberhardt was also charged with two counts of possession of a controlled substance (buprenorphine & LSD), and three counts of drug paraphernalia.
District Court records show that Wangrud-Eberhardt's bond was set at $3,000 and he is presently incarcerated at the Correctional Center in Jamestown.
His approved court appointed attorney is Scott Sandness of Jamestown.
Wangrud-Eberhardt's Bond Review Hearing at the Stutsman County Courthouse is before Judge Narum is set for Monday October 16, 2017 at 3-p.m.
His preliminary hearing is scheduled for  December 6, 2017 when he will enter a plea, before Judge Clark.
Logan Hord of the Stutsman County Narcotics Task Force reports that on October 4, 201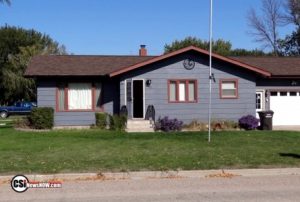 7, at 11:51 a.m., a search warrant was executed at 1001 10th St NE, Jamestown. The James Valley Special Operations Team and the Jamestown Police Department assisted the Stutsman County Narcotic Task Force due to the seriousness of the situation. Three males were located inside the residence and detained.
Officers found drugs, drug paraphernalia, and a firearm at the residence. Approximately ½ ounce of methamphetamine and ½ pound of marijuana was seized from the residence.
Previously…
Jamestown  (CSi)  The Stutsman County Narcotic Task Force was called about 9-a.m. Wednesday to a residence in Northeast Jamestown to execute a search warrant at the residence.
Three males in the home were considered high risk to law enforcement, based on previous information.
Jamestown Police Lt. Justin Blinsky says because of the high risk,  at 11:51 a.m., The James Valley Special Operations Team, consisting of Jamestown Police, Valley City Police, the Stutsman County Sheriff's Office and Barnes County Sheriff's Office discharged two "flash bang" devices, as a distraction to the males and entered the residence without incident.
Blinsky says no gun shots were fired, as the men surrendered without resistance.
They were detained, for questioning, and remanded to the Stutsman County Correctional Center but not immediately charged, as a search continued.
The exact location of the residence was not immediately disclosed, being part of the investigation.
Blinsky says one of the suspects complained of a leg injury, and was treated by Jamestown Area Ambulance Service first responders and released.
The name of the males and more information will be released as the investigation continues.