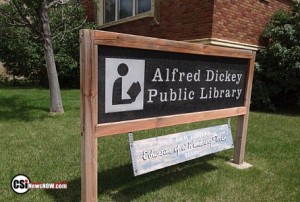 Washington  (CSi)  –  Congressman Kevin Cramer announced Friday,  the Department of Agriculture has awarded North Dakota three grants totaling $113,430:
Rural Development funds will be used to renovate the Alfred Dickey Library
in Jamestown. Proposed renovations include waterproofing the foundation
and installing drain tile, along with installing new carpet, shelving, furniture,
computer tables, and a circulation desk. Other funding sources include: Applicant
Contribution of $244,206, Jamestown Community Foundation grant for $180,114,
and Friends of the JRVLS for $2,990.
Other Funding: Applicant Contribution, Other: $427,310.00
Total Project Cost: $502,640.00