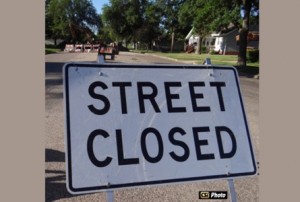 Jamestown (CSi)  Due to utility work, the Jamestown Public Works Department announces that the week of October 9, 2017,  the following areas are closed:
17th St SW between 2nd Ave SW & 4th Ave SW
4th Ave NW between 9th St & 15th St NW. These areas will be temporarily closed including the 4th Ave NW bridge.
23rd St SW between 10th Ave & the Buffalo Mall
Please follow the detour signage.      
Motorist should use extreme caution in this area and use alternate routes as necessary.