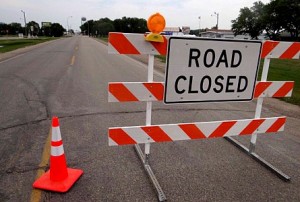 Valley City  (CSi) KLJ informs motorists that starting Thursday, October 12, 2017 work on the fire protection loop will mean closing one block of 7th Street Southeast between 7th Avenue and 8th Avenue Southeast.
The work will entail connected the loop to the water main.
KLJ engineer Michael Strom said  the detour will last about a day, and no detour signage is present, and trucks are urged to use a detour on approved truck routes.
Any questions on the project can be directed to the Valley City KLJ office  at 701-845-4980.