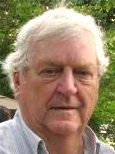 Jamestown  (CSi) The Assoc of Fundraising Professionals hosts Ntl Philanthropy Day each Nov to usher in the season of giving.
In the Jamestown community, Harold (posthumously) and Mary Newman and Family were nominated and will receive the Lifetime Achievement – Legacy of Giving Award.
North Dakotans and Northwest Minnesotans who engage in philanthropy and volunteerism are honored on the day.
The 2017 regional event is November 16,  from 11:30 AM to 1:30 PM at the Hilton Garden Inn, Fargo, ND.  Edward Thompson, CEO of Thompson & Associates, will give the keynote address entitled "Giving That Makes a Difference."
The inspiring luncheon and awards ceremony is open to the public. Tickets and more information are available at: www.afpnorthernplains.org.
Through the generosity of the Newman Family, education has been made possible for numerous students attending North Dakota and Minnesota colleges and universities; hundreds of women and children have had a safe place to call home; social and entertainment opportunities have been made available for family and friends; and the promotion and tourism within our great state continues to make ND a fun place to visit. The number of charities, families, and individuals that have benefited from their generosity are too numerous to count. The lifetime accumulation of their generosity, however, nears $10 million dollars.
Also being honored at this year's National Philanthropy Day luncheon are:
Philanthropists of the Year: George and Audrey Gaukler
Outstanding Volunteer (individuals): Dean Pedersen and Irene Schafer
Outstanding Volunteer Group: Dr. Debora Dragseth and her Business Ethics students
Corporate Leadership in Philanthropy: Microsoft, Fargo Campus
Respected Fundraising Professional: Ron Schatz
National Philanthropy Day is an annual celebration of the incredible impact giving, volunteering, and charitable engagement makes upon our communities and our world. Association of Fundraising Professional chapters across the globe celebrate National Philanthropy Day by hosting events to recognize activities of donors, volunteers, foundations, leaders, corporations, and those who are engaged in philanthropy. The Association of Fundraising Professionals Northern Plains Chapter encompasses all of North Dakota and western Minnesota.
National Philanthropy Day 2017 is sponsored by the University of North Dakota Foundation;
North Dakota Community Foundation; Dakota Medical Foundation; North Dakota State University Foundation; Valley City State University Foundation; North Dakota State College of Science Foundation; Mosaic Consulting, Inc.; Eide Bailly; the University of Jamestown;
Dickinson State University; and West Central Initiative.