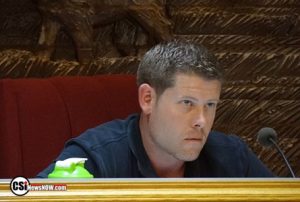 Jamestown  (CSi) Jamestown voters in 2018 will be electing at least one new City Council member.
Ramone Gumke tells CSiNewsNow.com that when he was first elected in 2010 it was his plan to only serve two terms if he was re-elected, as he feels that serving more than two terms an elected representative, a person can become complacent and possibly lose their drive.
Gumke says he plans to run for seat on the Stutsman County Commission in 2018, and bring his "talents and knowledge," he's gain in public service to the county.
Also in 2018 Jamestown Mayor Katie Andersen's term is up for election.