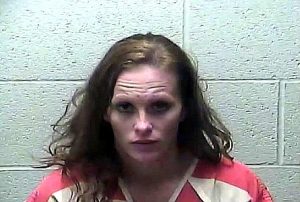 BISMARCK, N.D. (AP) — A driver who pleaded guilty in a fatal bicycle crash in Bismarck is sentenced to four years in prison.
Twenty-nine-year-old Darci Voldness, of Jamestown, pleaded guilty to felony negligent homicide and misdemeanor ingesting a controlled substance in September. Voldness made a U-turn at Buckstop Junction in August 2016 and collided with bicyclist Denver Glas. The 33-year-old Linton man was thrown from his bike.
The Bismarck Tribune reports Voldness will also spend three years on probation and has been ordered to pay nearly $11,000.