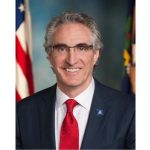 Jamestown  (CSi) The  Community Round-table, with the Main Street Initiative Program will be held Tuesday November 21 at:
11am Harold Newman Arena, Jamestown
2:30pm The Vault, Valley City
Governor Doug Burgum has been invited to participate along with other state agency officials.
The Roundtable opens with a Questions Answer session followed by Open Discussion
Topics to be discussed include:
HEALTHY, VIBRANT COMMUNITIES
What makes your town unique?
21ST CENTURY WORKFORCE
How could your community attract more people to move here?
SMART, EFFICIENT INFRASTRUCTURE
What would your community need to do to reduce property taxes?