FARGO, N.D. (AP) — The North Dakota Highway Patrol says it is transitioning from white to black patrol vehicles.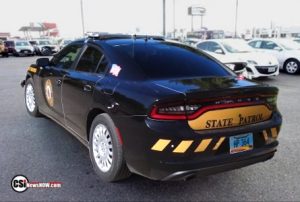 Capt. Bryan Niewind  that trooper safety was a consideration. He says darker patrol cars are more visible during the snowy winter months.
The first black patrol vehicle is on the road around Jamestown. Niewind says replacing all the vehicles will be a four-year process.