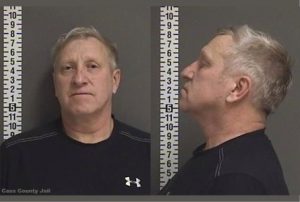 Harwood  (WDAY)  One man has been taken into custody after shots were fired at a Harwood residence.
WDAY reports,  police arrived at the home after an incident at a West Fargo bar where they heard multiple gunshots at 1:30 a.m. Tuesday.
Law Enforcement say they heard 6 or 7 gunshots at 9211 56th Ave N in Harwood.
There is no word on if the shots were directed at Deputies or not. No one was injured.
Steven Sorenson has been taken into custody by the Cass County Sheriff's Office.
He is being held on charges of criminal reckless endangerment and felony terrorizing.
Police were in contact with the man's wife. No one else was inside the home.