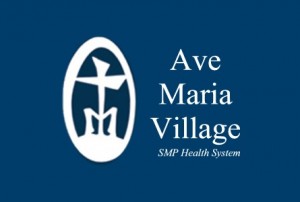 Jamestown  (CSi)  Ave Maria Village in Jamestown invites the community to come to the Volunteer Holiday Bazaar, on  Friday December 8, 2017, 9-a.m., to 4-p.m.,  in the Barthel Room.
On a recent Wayne Byers Show on CSi Cable 2, Development Director Jan Barnes said, there will be a Silent Auction on quilts made by Trish Greenwood, and Hilda Gumke, along with miscellaneous  quilted items by Trish.
Jan said there will be lefese available, along with several individuals making  carmel rolls, and a huge variety of cookies, along with puff corn in bags, and party mix.
Also available will be two five pound jars of honey provided by an individual with bee hives.
Additional items will include, Christmas and home décor items, along with baskets, adding that this year there will be toys and books new and gentle used.
The Christmas quilt is made by Trish Greenwood, with a silent auction to bid on.
Another silent auction is for a quilt  made by Hilda Gumke.
There will also be a wreath made and donated by Country Gardens, with raffle tickets sold for a dollar or six for $5.
Jan thanked them and the volunteers who work hard to make the event happen.
Proceeds will benefit the new updated kitchen at Ave Maria Village, which hasn't been remodeled over the past 55 years.
She added that the Capital Campaign for Private Rooms has raised around $300,000 so far, saying that so far the project has remodeled the two bathing suites, and has bought a new phone system, so residents now all have private numbers, at no additional cost to them.
More information by calling Jan Barnes at 701-952-5677.