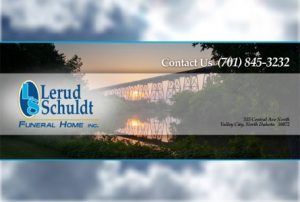 Lowell McCarthy, 70, Valley City, formerly Marion, N.D., died Monday, Nov. 27, in his home.
Visitation will be from 6-7 p.m., with a prayer service at 7 p.m., Friday, Dec. 1, at St. Catherine's Catholic Church in Valley City.Visitation will continue from 9:30-10:30 a.m., followed by the funeral Mass at 10:30 a.m., Saturday, Dec. 2, at the church. Burial will be in Sacred Heart Cemetery in Sanborn, N.D.
Arrangements by Lerud-Schuldt Mathias Funeral Home.