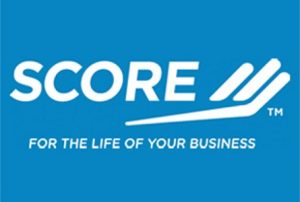 Jamestown (CSi) – Another business workshop presented by SCORE is set for Mon Dec 11.
Recent  guests on CSi's Wayne Byers Show on Channel 2, David Smette, and Ken Astrup  said, the group of former business owners and entrepreneurs  will host the event at the University of Jamestown's Larson Center, at the former daycare location in the building, at 8-a.m.
Smette pointed out, the group provides  guidance free of charge,  including free legal, tax and insurance advice from experts, and provides workshops.
Astrup added, the Jamestown Office was launched about a year ago, and all conversations and consultations are confidential.
SCORE is the nation's largest network of volunteer, expert business mentors with more than 10,000 volunteers in 300 chapters across the United States.
Presenters and topics include:
Judge Tim Ottmar on Legal Considerations for Small Businesses
Duane Dunn with Schauer & Associates on Taxes Issues for Small Businesses.
Lindsey Vogel with Witthauer Financial Group on Insurance for Small Business.
Courteny VanDyke & Tory Hart with Bank Forward on Using Data to improve your business.
For more information, visit score.org or contact Katherine Roth   at 701-253-4112.
The Jamestown SCORE office is located at Legacy Center, the former Jamestown Hospital location in Downtown Jamestown, Co-located with the SBA and South Central Regional Council Office.
Smette pointed out the Jamestown based SCORE Office serves Jamestown, Valley City, Ellendale, Carrington New Rockford, and Steele.
Other regional offices are located in Bismarck-Mandan, Grand Forks,and Minot.