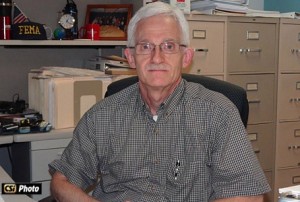 (CSi)  Stutsman County Emergency Manager and 9-1-1-Coordinator, Jerry Bergquest says Stutsman, Barnes and Richland counties, will change  emergency notification providers from CodeRED to Everbridge, in 2018.
He says CodeRED is not user friendly, adding that and the company has not provided software improvements over the past five years.
He adds, that North Dakota State Radio now uses Everbridge,  and that 23 North Dakota counties now use the system.
The Stutsman County has approved expending  the county's share, $2,600, of  the $8,000 to train  local officials in Stutsman, Barnes, and Richland Counties.  Barnes County also took action to approve the local costs.
The emergency notification systems  contacts subscribers by phone or E-Mail about severe weather or other emergency events that may occur.