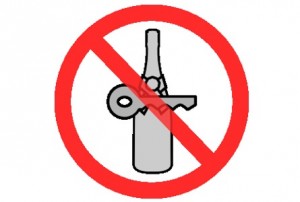 Bismarck  (CSi)  The NDDOT informs motorist that law enforcement patrols will be stepped up from December 16, 2017, through January 31, 2018, as part of the Drive Sober or Get Pulled Over campaign.
The NDDOT reports that from mid-December 2016 through late January 2017 there were two preventable deaths and 43 injuries in alcohol-related North Dakota crashes. More than 300 people have died in alcohol-related North Dakota crashes over five years.
In conjunction with the enforcement campaign, NDDOT is launching an impaired driving campaign. It tells the story of a fatal Mandan crash on Oct. 29, 2011.  23 year old Taylor Berhow, was convicted of manslaughter for driving drunk in a crash that killed three of his passengers.
Now, Berhow speaks to youth and other groups around North Dakota about his experience and the decisions he made that day, with his goal to deter others from making bad choices.