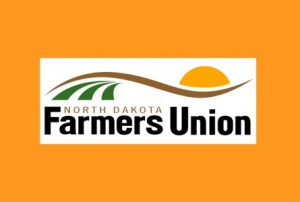 Jamestown  (NDFU)  – The state's largest farm organization will kick off its 91st annual state convention in Bismarck on Friday, Dec. 15, 2017 at the Bismarck Event Center. A mix of educational speakers, entertainment, policy debate, elections, youth achievement recognition and a visit from royalty, all highlight this year's event.
On Friday morning, Dr. Frayne Olson, a crops economist and marketing specialist from NDSU, will conduct a pre-convention seminar at 8:30 a.m. on market outlooks globally. Well-known ag analyst Mike Pearson will also share his market insights with Farmers Union members on Saturday afternoon at 2:30 p.m.
Educational breakout sessions will be held Friday afternoon at 4:15 p.m. on health care, FSA producer loans, and our state's climate outlook. Dr. Adnan Akyuz will share his long-range climate predictions and the consequential opportunities and challenges for farmers and ranchers. As North Dakota's climatologist, he'll also address the 2017 drought and moisture outlook for 2018.
Sen. Heidi Heitkamp is expected to address members on Friday evening. Policy debate, election of officers, Farmers Union Insurance's annual meeting, live and silent auctions, and entertainment by farmer/comedian Jerry Carroll, and the Johnny Holm Band round out the two-day celebration.
Of special highlight on Saturday evening is an address by newly crowned Miss America Cara Mund, who will be speaking to the 2017 Torchbearer Class. Twenty youth will earn their Torchbearer award, the highest honor a youth can achieve in the Farmers Union youth program. Mund is the first Miss North Dakota to be crowned Miss America.
The convention is open to the public. A $70 registration fee is required. Activities for youth and daycare are also provided throughout the convention. To see a complete agenda or to register, go to ndfu.org or call 1-800-366-8331.