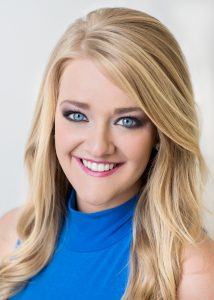 Jamestown  (Dem NPL District 29)– The public is invited to "An Evening of Friends, Food and Fun" featuring musical entertainment, comedy skits by The Not Even Remotely Ready for Primetime Players, and a live auction on Monday, Jan. 15, at the Knights of Columbus Hall in Jamestown.
KFGO News & Views Producer Cally Musland will emcee the political fundraiser that starts with a social hour at 5 p.m., followed by a chicken and steak dinner at 6 p.m.
Musland is a graduate of Jamestown High School. Since March of 2015, she has produced the most listened to talk radio program in the Upper Midwest – "News & Views with Joel Heitkamp." The three-hour show is heard throughout North Dakota, parts of Minnesota, South Dakota and Montana. Musland also serves as an on-air personality and fill-in host.
The Not Even Remotely Ready for Primetime Players troupe is comprised of area actors, who will be performing humorous political skits they've written.
Tickets are $30 (suggested price) and can be purchased at the door or by calling 701-489-3556.