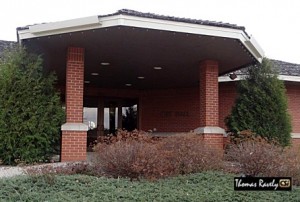 Jamestown   (CSi)  The Jamestown City Council met in Regular Session Monday evening at City Hall.  All members were present.
City Attorney Leo Ryan issued a response relative to the $5,000.00 monthly subsidy to Renaissance Recycling for January 2018.
Late in 2017 on a 3-2 vote, city council members moved to cancel the subsidy effective December 31, 2017.
Those voting to cancel the subsidy were Council Members Phillips, Brubakken and Buchanan.
Any of those council members had the opportunity to bring the vote back to Tuesday's City Council meeting.
At Tuesday's meeting, Ryan said there was no written termination of contract by recycler Ralph Friebel.
Ryan said there was only an oral agreement to terminate at the November 21, 2017 committee meeting.
Mayor Andersen said the City Council body took no action to terminate the subsidy contract relative to January 2018 subsidy.
Another contract to start residential recycling on February 1, 2018 is separate.
On Tuesday the City Council voted 3-2  not to pay the January 2018 $5,000 subsidy, with Council Members
Phillips, Brubakken, and Buchanan voting in favor of not paying the subsidy.
NO CONSENT AGENDA ITEMS WERE DISCUSSED SEPARATELY

REGULAR AGENDA
RESOLUTIONS:
To consider entering into an agreement with the Jamestown Community Correction Program to provide community service and restitution program services for a fee of $3.00 per hour. City Attorney Ryan recommends not approving.  The contract terms will be further negotiated.
The City Council consider entering into a Proposal/Contract with AE2S for City Administrator Search Services.  The Council voted to approve.
ORDINANCES:
The SECOND READING of an  Ordinance pertaining to entering into a franchise agreement with Northern Plains Electric Cooperative was approved, contingent upon a approved a service area map.
HEARING FROM THE AUDIENCE:  No one spoke
MAYOR AND COUNCIL MEMBER'S REPORT:
City Fire Chief Jim Reuther reported on the annual Battle of the Badge Blood Drive later this week. (More information at CSiNewsNow.com)
OTHER BUSINESS:
The City Council disallowed payment to Otter Tail Power Company for Invoice 278407, in the amount of $36,678.13, for costs associated with relocation of line on the 5th St NE Paving Improvements District #16-42. The vote was 4-1 to disapprove, with Council Member Buchanan voting against the denial.

The item was moved to the committee meeting for further discussion.
The meeting was shown live on CSi Cable 67, followed by replays.