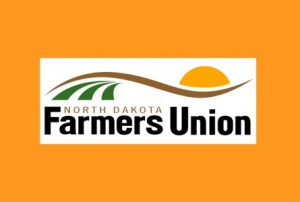 (Jamestown NDFU) – Farmers Union Service Association (FUSA) and Farmers Union Mutual Insurance Company (FUMIC-ND) has announced an expansion of their customer base beyond North Dakota to the state of Arkansas. FUSA recently purchased the Eagle Agency, the exclusive marketer of Farmers Union Mutual Insurance Company (FUMIC-AR) products in that state. The announcement also includes FUMIC-ND's affiliation with FUMIC-AR.
Kevin Ressler, Farmers Union Insurance chief sales, marketing and branding officer in North Dakota, ays,  "We're excited to grow the Farmers Union brand and expand product offerings through the Eagle Agency and our affiliation with Farmers Union Mutual Insurance Company of Arkansas."
Some 250 independent insurance agents currently sell FUMIC-AR's products in Arkansas through Eagle Agency's marketing oversight.
Ressler says the expansion allows both mutual companies and agencies to utilize each other's strengths to better meet customer needs. Both companies will operate with a shared management team lead by CEO Mark Anderson.
FUMIC-AR was founded in 1934 to provide fire and property insurance options to members of Arkansas Farmers Union. FUMIC-ND was founded in 1944 to provide insurance products to members of North Dakota Farmers Union, with a specialty niche for farmers and ranchers. FUSA was founded in 1938.