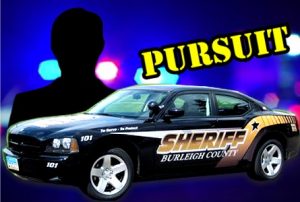 Bismarck  (KFGO)  A man wanted in Cass and Burleigh Counties is being sought by authorities following a wild pursuit.
Initially, sheriff's deputies responded to an welfare check at a rural Bismarck home and found the resident, 36-year Patrick Johnson, had confirmed warrants. Johnson fled on foot and then stole a neighbor's car. During the chase that followed, he collided with a patrol vehicle and nearly struck another deputy setting up spike strips. The pursuit was eventually terminated for safety concerns when the car entered Bismarck city limits.
Johnson is from Lamoure, North Dakota, but investigators found he has friends in the New Town and Parshall area's.
Anyone with information about Johnson and the stolen white Subaru Legacy is asked to contact the sheriff's department in Bismarck.