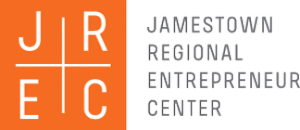 Jamestown  (Katherine Roth)  The Jamestown Regional Entrepreneur Center is hosting a Women's Business Summit to be held on Tuesday, March 13th from 9 a.m. to 3:15 p.m. at the University of Jamestown's Reiland Fine Arts Center.
The first Women's Business Summit will provide an opportunity for area women-owned businesses to learn, network and further discuss various topics from Google's Get Your Business Online program, small business financing, North Dakota demographics, work & life balance, area business development resources.  Each presentation will be led by trainers from Bank Forward, Google, ND Compass, Mary Jo Van Horn, and a special guest entrepreneur speaker.
To register, visit www. JRECenter.com and visit the Women's Business Summit link to view the Eventbrite link.  Registration is required for this free event.  Lunch will be provided by Bank Forward.  The Women's Business Summit is co-sponsored by the ND Women's Business Center of Bismarck.
For information, please contact Katherine Roth with the Jamestown Regional Entrepreneur Center at Katherine.Roth@uj.edu and 253-4112.