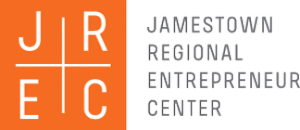 Jmst (CSi)  The Jamestown Regional Entrepreneur Center and SCORE presents the Small Business Financing Workshop on Tuesday February 20th at the University of Jamestown's Unruh-Sheldon Center, room 132.
On Wednesday's Wayne Byers Show on CSi Cable 2 Ken Astup from the local SCORE chapter said the workshop is for those that currently have a small business, or those thinking about starting a small business.
Learn about start-up financing, expansion financing and managing cash flow.
Panelists will include:
Cory Shevlin, Jamestown Stutsman Development Corporation, with information including, Flex Pace Loans, and working with the Bank of North Dakota.
Stacy Bowerman, South Central Dakota Regional Council
Alan Haut, Director of the Small Business Administration
Kelly Rachel, President, Unison Bank
Peter Shaw, Partner at B2B CFO
Light refreshments will be provided.
Ken added that a head-count is need to provide accomodations.
To do that and for more information call:  701-253-4112
Register on line:  www.JRECenter.com