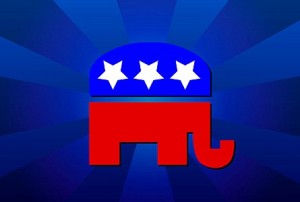 Jamestown  (CSi)  The District 12 and 29 Republicans announced information and upcoming events.
On Wednesday's Wayne Byers Show on CSi Cable 2, Delores Rath said, on Wednesday February 7th the District 12 Convention is at 7-p.m., at the Gladstone Inn & Suites in Jamestown.
Election of delegates will be held, and must be a member of the local district and state candidates attending.
Invited guests North Dakota Secretary of State Al Jaeger and along with Will Gardner, and Brian Kroshus who was appointed to the PSC.
Fargo Rep. Josh Boschee announced Tuesday that he will seek the Democratic endorsement for the seat.
Jaeger also faces an intra-party challenge from 41-year-old Mandan businessman Will Gardner.
The Guest Speaker will be North Dakota PSC Chairman Randy Christmann who recently announced his re-election bid.
The state GOP convention is scheduled April 6-8 in Grand Forks, with registration forms available at the district convention.
The Lincoln Day Dinner hosted by District 12 and 29 Republicans will be on Friday February 16th at the Gladstone, with the Social at 5:30-p.m., and dinner at 6-p.m.  The menu will be: choice of roast beef or shrimp fettuccini, with the Pie and Wine Auction to followed Guest Speaker Randy Christmann.
To make reservations  Call Delores Rath, at 701- 952 7170
Delores added that noon luncheons are planned the second Thursday of each month, from May through October with guest speaker candidates.
Invited are:
Republicans, Tom Campbell and Gary Emineth.
Campbell is waging the Republican nomination campaign for U.S. Senate to run for the seat held by incumbent U.S. Senator, Heidi Heitkamp.
Emineth has indicated his interest in the Republican endorsement.
Others  invited include:
Representative Kevin Cramer, North Dakota Attorney General Wayne Stenejhem, Tax Commissioner Ryan Rauschenberger, and North Dakota Agriculture Commission Doug Goehring, and Duwayne Hendrickson, who has indicated his intentions to run of the Republican nomination for U.S. House.