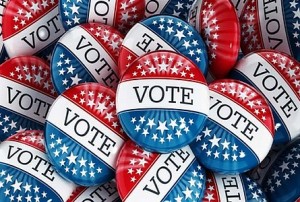 Jamestown   (CSi)  Jamestown Mayor Katie Andersen has taken out petitions to run for re-election in the June 12th City Elections.
Those running for office in Jamestown and Valley City  elections  have until April 9th at  4 p.m. to submit petitions with 230 signatures to the city auditor's office.
In Jamestown the City Council seat of Ramone Gumke is up for election.  Gumke has previously said he will not seek re-election.
277 signatures need to be received by April 9th at 4-p.m. at City Hall.
The Jamestown City Park Board has three seats up for election this year, with 240 petition signatures needed to be turned in by April 9th.
In Valley City, Auditor Avis Richter says petitions to run for city offices in June this year may be picked up now at City Hall, and must be turned in by no later than April 9th.
She said guidelines are also available at City Hall.
Up for election this year, are the City Commission President (Mayor) two City Commission seats, and three City Parkboard seats.