JAMESTOWN, ND  (UJ)  Over the weekend of January 28, the Nursing Student Associations (NSA) of North Dakota met for their annual convention in Dickinson, ND. Each of the schools of nursing in North Dakota is represented at this event.
The University of Jamestown's NSA received the Most Active District award based on an assembled scrapbook depicting events held throughout the past year.
Teree Rittenbach, Professor of Nursing at UJ, says, "The Most Active District award is a coveted award because it reflects the involvement and work of several students. It represents a balance of education, community service, social opportunities among nursing students and fundraising activities."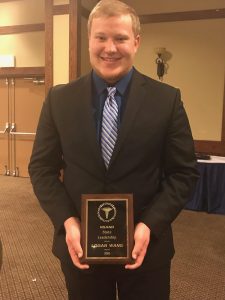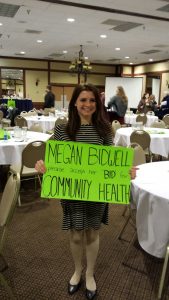 In addition to the group award, two UJ students received honors. Senior nursing student, Logan Wang, received the State Leadership Award, and Megan Bidwell, a sophomore nursing student, gained a position on the State Board as Community Health Director.
The primary purpose of NSA is to promote socialization into the nursing profession through education, leadership and service. The organization provides the opportunity for development of collegial and mentoring relationships among nursing students of all levels. Baily Lublin, a junior nursing student, is President of the UJ Nursing Student Association and Teree Rittenbach is the faculty advisor.
Established in 1883, the University of Jamestown is a private, liberal arts university granting Bachelor of Arts, Bachelor of Science and Science in Nursing degrees, as well as Master's Degrees in Education, Leadership, Clinical Counseling, and a Fargo-based Doctor of Physical Therapy degree. With the Jamestown Journey to Success, emphasis is placed not only on preparing students academically in their chosen areas of study, but also on preparing them through a student-centered experience. For more information, please visit UJ.edu.