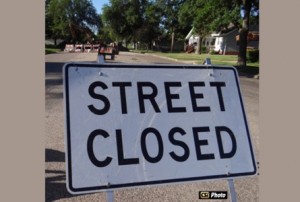 Valley City  (CSi)  Valley City announces that permanent flood protection project work resumes on Monday February 12th
Beginning then, Main Street will be closed between Central Avenue and 5th Avenue Northwest.
Local traffic will be allowed to businesses inside the road closure and business signage will be provided.
The contractor will resume pile driving and  will need again to have their crane and staging and other materials on Main Street.
Motorists will be detoured onto 2nd Street Northwest during the closure. Those with truck deliveries are encouraged to seek alternative routes.
KLJ reports the road closure will last until February 16th.
Later, that portion of Main Street will again close in March to continue work on Phase Two, of the permanent flood protection project.