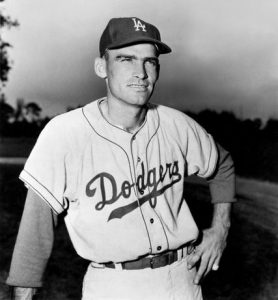 UNDATED (AP) — Former National League Rookie of the Year Wally Moon has died at 87.
Moon was the 1954 NL Rookie of the Year after hitting .304 with 12 homers and 76 RBIs. He also won three World Series with the Dodgers from 1959-65.
Moon batted .289 with a .371 on-base percentage, 142 homers and 661 RBS in 1,457 career regular-season games.