Update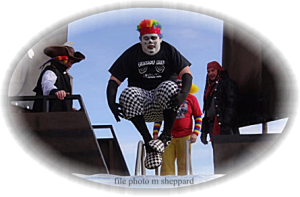 Jamestown (CSi)  The 2018 Annual Polar Pig, Walk the Plank to raise donations for the JRMC Hospice program  raised a total of $14,000.
Organizer Don Wegner says the figure represents donations, plus a $4,000 matching grant, with Giving Hearts Day.
He pointed out the number of plungers this year was down from last year when a total of $19,000 was raised for the JRMC Hospice Program.
He says on the day of the event, February 3rd, the cold temperature of two above Zero, and the wind chill of 21 below contributed to the decrease in the numbers.