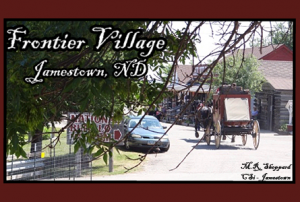 Jamestown  (CSi)  Frontier Village in Jamestown is holding a fundraiser, BINGO and silent auction on Friday March 16th at the Knight of Columbus Hall, in Jamestown starting at 6-p.m.
Village Board President, Nellie Degen says all ages are welcome with $5 for two BINGO cards, and $1 foreach  additional card, with various prizes, including hams, and  turkeys which are donated.   Sloppy Joes, chips and a drink for $5.
She says the proceeds will go to expenses incurred by Frontier Village.
Other monetary donations are always welcome, by calling the Village Board Secretary, Tina, at 701-320-2725.