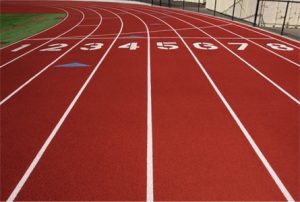 Valley City  (CSi)  The VCSU Foundation has announced a fund raising campaign  for a major renovation of the track and field facilities at Lokken Stadium.
 VCSU Foundation, Executive Director, Larry Robinson says, "We are experiencing both surface and sub-surface issues with the track. Although short term repairs have been made in recent years, we intend to do a complete makeover during the summer of 2018."
The North Dakota State Board of Higher Education has authorized the foundation to conduct the campaign to cover the costs of the renovation, estimated to exceed $1 million.
Robinson reports that a private party has committed $800,000 to the project, with fundraising efforts to cover the remaining balance already underway.
Read more at www.vcsu.edu/news/news.htm?id=10603 or stop by the Foundation Office to learn more about this giving opportunity.