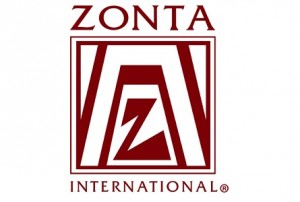 Jamestown  (CSi)  University of Jamestown President, Dr. Polly Peterson was name the recipient of the 3rd annual Outstanding Women Leader award, by the Jamestown Zonta Club.
She was one of the nominees. The Zonta Club  this year, selected one woman to receive the award, while recognizing all women nominated. The award was announced on April 7th during the 3rd Annual Zonta Brunch.
Previously…
Jamestown  (CSi) The Jamestown Zonta Club announces that the Third Annual Outstanding Women Leaders (OWL) Brunch is set for  April 7th when  several Jamestown and Stutsman County women will be recognized for their continued outstanding leadership.
Tickets are $15 and can be purchased from any Zonta Club of Jamestown member, Bank Forward or Riddle's Jewelry during the month of March.
Nominations are still be accepted.
Mary Lou Urquhart has more information at 701-952-8105.   E-Mail urquhart@csicable.net.
Zonta International, was created to empower women through service and advocacy, their vision is that all women's rights are recognized as human rights and every woman is able to achieve her full potential.
The Jamestown finalists for  2018 include:
Lisa Jackson
Lisa Jackson joined Jamestown Regional Medical Center as its Foundation Director
Joan Enderle
Joan Enderle is a graduate of North Dakota State University, Fargo with a Bachelor of Science degree in Dietetics and received her MBA from University of Mary in 2009.
Joan Halvorson
Joan has been a member of the Zonta Club of Jamestown since the early 1990's. She completed her Bachelor's Degree from North Dakota State University in Sociology with an emphasis in Criminal Justice and began her law enforcement career as the first female patrol officer for the City of Jamestown where she was honored as the communities' 1986 Officer of the Year.
Polly Peterson
Polly Peterson was named the 14th President of the University of Jamestown in September,2017 assuming responsibility on March 1st, 2018
Courtney VanDyke
Courtney is a Bismarck native who grew up on a family farm and participated in volleyball, basketball, and rodeo throughout high school. She later attended the University of Mary where she majored in Finance and minored in Accounting while playing college volleyball and starting a career in finance.