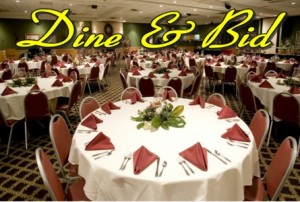 Jamestown  (CSi)  The UJ annual Dine and Bid Auction is on Sat April 21st, starting with the social at 5:30-p.m., dinner at 6:30-p.m.
Registration required by April 9th.
Tickets are $75 each, and all proceeds go to UJ scholarships.
Dinner catered by Sodexo Executive Chef.
Menu:
Beef Tenderloin with whipped potatoes and turnips, red wine reduction honey thyme carrots.
Vegetarian Menu:
Mushroom Farro Risotto with parmesan crisp, and honey thyme carrots.
The After Party will be at the Elks with music and refreshments.
A booth will be set up to take pictures, which will be available at the photo gallery.