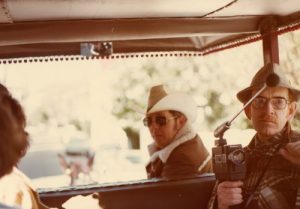 (CSi)  The Al Larvick National Grant is open to both individuals and organizations with American analog home movie or amateur cinema collections in need of conservation and digital capture.

This grant is graciously sponsored by our friends at Pro8mm. The deadline for grant submission is April 5th, 2018.

For further information, visit  https://www.allarvickfund.org/grants/

It is recommended to review our application and guidelines in advance of beginning the online application process.

Please email or call ALCF with any questions. We are happy to assist.

To date the fund has conserved and digitally captured over 30,000 feet of analog media over 9 collections.