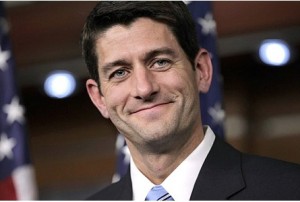 WASHINGTON (AP) —  Republican House Speaker Paul Ryan will not run for re-election, his office announced Wednesday, injecting another layer of uncertainty as Republicans face worries over losing their majority in the fall.
Ryan's plans have been the source of much speculation and will set off a scramble among his lieutenants to take the helm. A self-styled budget guru, Ryan had made tax cuts a centerpiece of his legislative agenda, and a personal cause, and Congress delivered on that late last year.
Ryan, 48, announced his plans at a closed-door meeting of House Republicans Wednesday morning, according to those present. His tone was somber, and he read directly from prepared remarks.
President Donald Trump says that while Republican House Speaker Paul Ryan has decided not to run for re-election, Ryan leaves a "legacy of achievement."
Trump says on Twitter Wednesday: "Speaker Paul Ryan is a truly good man, and while he will not be seeking re-election, he will leave a legacy of achievement that nobody can question. We are with you Paul!'
House Minority Leader Nancy Pelosi says she hopes House Speaker Paul Ryan will spend his final months in office working with Democrats "constructively" for all Americans.
In a statement on Ryan's decision to retire, Pelosi doesn't cite any specific issues she wants to tackle with the Republican she has opposed on nearly every issue.
It's unlikely that the two sides will compromise on much legislation in an election year.