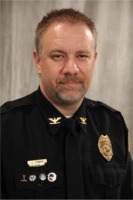 Jamestown  (CSi)  The report released by Jamestown Police shows an increase in final calls for service in 2017, compared to calendar year 2016.
The report indicates that police  responded to 17,432 calls, from 16,456 in 2016, an increase of 5.8%.
Large increases in calls involved gross sexual imposition calls and suspicious person and activity calls.
Drug possession, calls in 2017 increased along with delivery or sales of drugs, terrorizing, traffic stops, and warrant arrests.