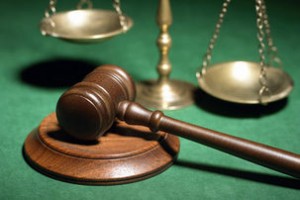 Valley City  (CSi)  During a hearing, Southeast Judicial District Judge Jay Schmitz, on Wednesday April 11th, dismissed a motion asking for a Temporary Restraining Order against the City of Valley City.
The order would have stopped the "Streetscape," street improvement project on Central Avenue, in Valley City.
The complaint was brought by Valley City resident, Robert Drake, who stated that irreparable harm will be done to the merchants of downtown Valley City if the project is allowed to move forward, slated for this summer.
Drake said the organized effort is focused on an attempt to slow down the process until Valley City residents can vote on the issue.
Judge Schmitz said the action taken by the Valley City Commission on January 2, 2018 was a legislative decision, and so there is no legal basis for the court to act on the compliant.
The City of Valley City has denied a recent petition submitted by three Valley City residents to get an initiated measure on a ballot.
Valley City Attorney Lilie Mertins indicated that  the petition did not conform to the appropriate form and failed to contain the full text of the measure.
Drake has indicated the group's attorney is writing another petition for distribution, to be resubmitted to city officials.
According to the Valley City Home Rule Charter, if the petition language is approved by the city, the necessary number of necessary signatures, are able to be obtained.
A special vote would then be held 90 days after the petition is certified, containing the required number of signatures with verified residency.