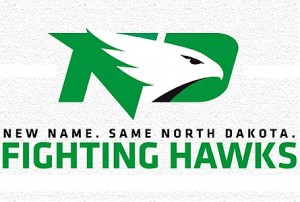 GRAND FORKS, N.D. (AP) — Next year's nonconference schedule for the University of North Dakota men's hockey team will feature several games against old Western Collegiate Hockey Association rivals.
UND now plays in the National Collegiate Hockey Conference. But it will play nonconference games next year against Minnesota, Wisconsin, Minnesota State, Bemidji State and Alaska Anchorage.
An Oct. 27 matchup against Minnesota will be in the 2018 U.S. Hockey Hall of Fame Game in Las Vegas.
UND opens conference play at Miami in early November and will host its first NCHC series the following weekend against Western Michigan.
UND also will serve as the host school for the NCAA West Regional in Fargo.