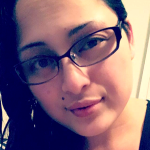 Jamestown  (CSi)  Jamestown Police Chief Scott Edinger says, family has been contacted for the victim of Saturday's afternoon's shooting in Southeast Jamestown.  The victim, is 25 year old Nicole Haliaaloh Gututala-Hoff, of Jamestown, and has been taken to Bismarck for autopsy.  The news release says, it could be several weeks before the results are returned.
The children of the divorced suspect and victim ages three and two have been placed with family in the Jamestown area.  She was employed at RealTruck.com in Jamestown.
Nicole, from Nanakuli, Hawaii  met  Kevin while he was stationed in the Army in Hawaii, married, in 2013, returning to Jamestown.
This continues to be an open and active investigation and no further details will be released at this time.
CSiNewsNow.com Photos from 503 15th St SE
****Previously reported****
Jamestown (CSi) –  Jamestown Police Chief Scott Edinger reports, at approximately 3:55 pm Saturday, May 12, the Stutsman County communications center received several calls reporting a shooting at 503 15th Street Southeast in Jamestown, ND.
Callers reported a man had shot a woman in a vehicle in the parking lot of that apartment building, and fled the scene in a white SUV.  Officers were dispatched to the location.  Moments later the dispatch center received a call from 27 year  old (age corrected by authorities) Kevin Michael Hoff, of Montpelier, North Dakota.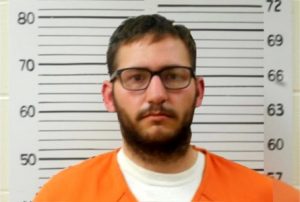 Hoff stated he had shot his ex-wife and wanted to turn himself in.  Officers took Hoff into custody at the Stutsman County Law Enforcement Center without incident.
A second group of officers responded to the scene of the shooting.  Officers who responded to the scene of the shooting discovered a female victim deceased in a vehicle in the parking lot.
The name of the victim is being withheld until family is notified.  The Jamestown Police Department is being assisted by the Stutsman County Sheriff's office, North Dakota Highway Patrol and the North Dakota Bureau of Criminal Investigation.
The investigation is continuing.  There is no further danger to the public regarding this incident.
*************Previously reported*************
At 4:00pm Saturday, May 12, the Jamestown Police responded to a major event at an apartment building in SE Jamestown.
The Police had the street and avenue next to the building blocked off. According to Police Chief Scott Edinger, details of the event will be released later this afternoon.