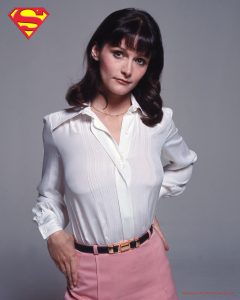 LOS ANGELES (AP) — Margot Kidder, who starred as Lois Lane opposite Christopher Reeve in the "Superman" film franchise of the late 1970s and early 1980s, has died.
Franzen-Davis funeral home in Livingston, Montana says in a death noticed on its website that Kidder died Sunday at her home there.
Her manager says Kidder died peacefully in her sleep at age 69.
The Canadian-born actress also appeared in 1975's "The Great Waldo Pepper" and 1978's "The Amityville Horror."