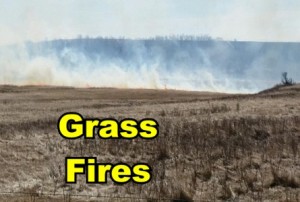 Jamestown (CSi)  Jamestown Rural Fire Department responded to a grass fire Monday just after 7-p.m.,adjacent to I-94 near the Barnes county line. At mile marker 270.
Five rural fire units with 12 firefighters were on the scene about 45 minutes.
Rural Fire Chief Ben Maulding reports that there were no injuries, or  property damage, as the blaze burned under an acre of grass.