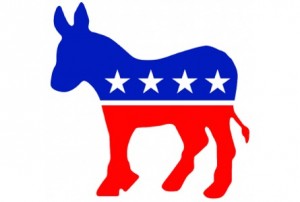 Jamestown  (CSi)   – Statewide, district and local Democratic-Nonpartisan League candidates will be in Jamestown on Thursday evening, June 7, for District 12 & 29's annual "What's at Stake" steak fry. The event gets underway at 6 p.m. at the Sertoma Shelter at McElroy Park.
North Dakota Congressional candidate Mac Schneider, Secretary of State candidate Josh Boschee and State Tax Commissioner candidate Kylie Oversen will be speaking, along with others including candidates for local races and District. 29 state legislative candidates: Katherine Roth, Lori Carlson and Mary Schlosser.
Cally Musland, producer of KFGO's News & Views show with Joel Heitkamp, will be emceeing the event which is open to the public.
Steak, hotdogs, coleslaw, potato salad, bars and beverages will be served. Tickets are available at Grabinger's Marine or call 320-1855. Suggested donation is $30 a ticket.
In case of inclement weather, the event will be held at Grabinger's Marine. For more information, go to www.facebook.com/team1229.