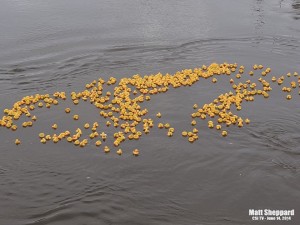 Update
Valley City   (CSi)  The Valley City Area Chamber  of  Commerce has started the Name the Duck Contest, in anticipation of this year's Duckin Down the Sheyenne event.
The Chamber's Event Coordinator Rhea Tykwinski says about 70 names have been submitted, that will be pared to about 5-10 names to vote for, with the drawing to be held early the week of June 4th.
Vote on FaceBook.com/vcchamber.
For more details about the naming contest call Reah Tykwinski at 845-1891.