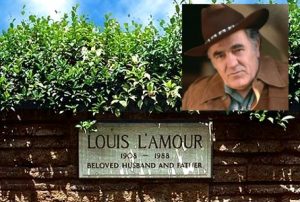 This Day In History, June 10, 1988 – Death of Louie L'Amour. . . .  from the 125th Anniversary Calendar of Jamestown History & Wikipedia
Louis L'Amour dies in California. Born here in Jamestown in 1908.
He was survived by his wife, Kathy, and their two children, Beau and Angelique.