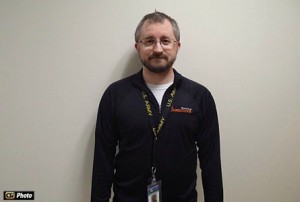 (CSi)  The Veterans administration Board of Appeals has resolved a record number of claims to date for Fiscal Year 2018.
On Wednesday's Wayne Byers Show on CSi Cable 2, Stutsman County Veterans Service Office, David Bratton said, the Board is on track to meet and exceed the FY 2018 total goal of reviewing an historic 81,000 appeals by September 30th this year.
As of May 27th this year the Board of Appeals has signed more than 53,650 decisions, 86 percent more than the same period last year.
The full implementation of the Appeals Modernization Act is anticipated on February 14, 2019, and will offer veterans more choice and control over their claims and appeals process.
Bratton is available at his office in the basement of the Law Enforcement Center in Jamestown gives assistance on this or any other services.
The office hours are Monday through Friday from 8-a.m. to noon, and 1-p.m., to 5-p.m., except federal holidays.
Call 701-252-9043.
On another topic, Bratton pointed out that President Trump has signed an Executive Order supporting mental health care for transitioning  service members.
It directs the VA, The Department of Defense, and the Department of Homeland Security to collaborate to provide, to the extent consistent with law, seamless access to mental health care and suicide prevention resources for veterans, with a focus on the first year after separation from military service.
The White House will closely monitor the outcomes of the Joint Action Plan.