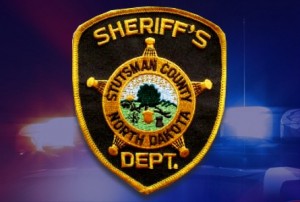 Jamestown  (CSi)  The Stutsman County Sheriff's Office reports a 63-year-old Jamestown man ended his  life early Monday morning following negotiations with law enforcement  that ended at  5-a.m.
The call came into the Law Enforcement Center, Dispatch at 12:39-a.m.
Major Jason Falk tells CSiNewsNow.com that the call alerted officers who  negotiated with the man in the in the area of the Anchor Bar north of Jamestown.
The man's name was not released by authorities.
Falk says the  sheriff's office was assisted by the Jamestown Police Department and the North Dakota Highway Patrol.
Falk confirmed that the man's death will be investigated by the North Dakota Bureau of Criminal Investigation, adding that is the procedure because the man's death  occurred in the presence of sheriff's deputies and police officers.
He says no shots were fired by officers as they negotiated his surrender, which was unsuccessful.