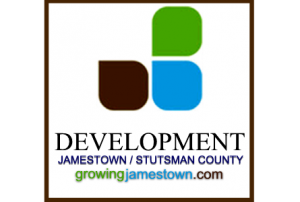 Jamestown  (CSi)  The Jamestown Stutsman Development Corporation (JSDC) board has approved the sale of the last two lots remaining at the I-94 Jamestown Business Park.
On Tuesday's Wayne Byers Show JSDC report, Business Development Director, Corry Shevlin said, all the lots will now  be occupied located off I-94 and Highway 281 South, which contains the Stutsman Harley-Davidson business.
It's expected that UPS will locate on the lots, for business expansion, allowing the company to expand its operations and retain Jamestown UPS jobs.
Shevlin added that development continues at the Jamestown business park located at the west side of Jamestown Regional Airport, with work starting on infrastructure including installing a roadway and utilities.
He pointed out that JSDC board approved the 2019 draft budget that will be presented to the Jamestown City Council and the Stutsman Commission for approval, which contains increased funding from the city and county.